10 Best Hair Loss Treatment Centres in Malaysia - Guide, Cost and Reviews 2020
If you are looking for the best and
recommended hair loss treatment centres in Malaysia
, you are in the right place. "Hair loss treatment Malaysia" is one of the most Googled aesthetic clinic related terms locally. Many at times, most patients visit a doctor only after they have tried many ineffective hair loss treatments. With so much misinformation out there, we are compelled to clear up the misinformation and compose this hair loss treatment guide for the public.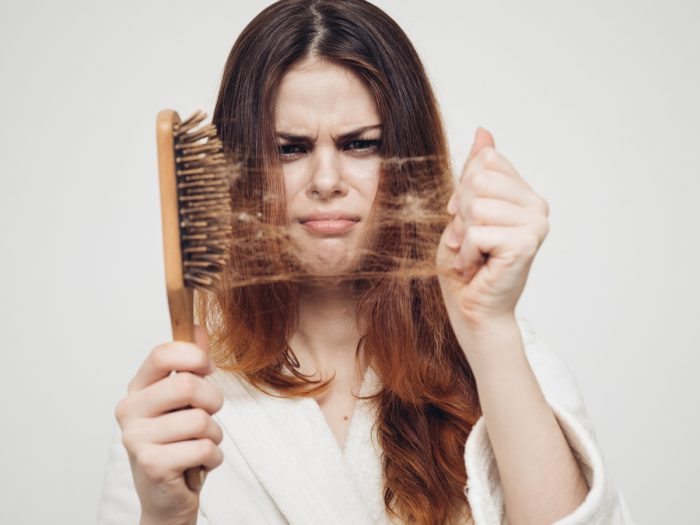 There are many causes for hair loss in both men and women. The first step in solving your hair loss problem is to find out the 'cause' of your hair loss. The cause of your hair loss will need to be determined before you consider the hair loss treatment solution that is right and effective for you.
A hair loss treatment solution is not a one size fits all solution. Most hair loss centres in Malaysia have over-simplified solutions and do not dig deep enough to your problem. You may have a medical problem or you could be taking a medication that is causing you to lose hair? For whatever reason there might be, an effective hair loss treatment solution needs to be personalised and 'tailor-made' for you.
If your hair loss problem still persists after trying all those hair loss solutions that don't actually work, it may be time to consider booking an appointment with a medical specialist. A medical specialist will have a better and a deeper understanding of your hair loss as they are able to diagnose the root cause of your hair loss problem as accurate as possible even before suggesting any hair loss products or services. Further, a medical specialist will have a wider range of treatment options as certain hair loss conditions may just require prescription medication alone. Many prescription medications are controlled and are only available by prescription from medical doctors.
Types of Hair Loss Treatment and Cost in Malaysia
1. Hair Loss Shampoo
There are plenty of hair loss shampoos in the Malaysia which can reduce hair loss and promote hair growth. These shampoos do not need prescriptions and can be bought at any clinics or pharmacies such as Guardian and Watson.
The cost of hair loss shampoo will vary from RM 75 – RM 135 per bottle of shampoo.
2. Hair Loss Medication
There are few different medications that can be used to treat hair loss. Popular hair loss medications available in Malaysia include Minoxidil and Finasteride based hair loss medications. Minoxidil works by allowing more nutrients, oxygen and blood to the hair follicle and encouraging healthy hair growth. For men suffering from male pattern baldness (androgenic alopecia), Finasteride works by preventing testosterone being converted into dihydrotestosterone (DHT), a hormone which causes hair to fall out.
The cost of hair loss medication will vary from RM 100 to RM200 depending on the type of medication and treatment plan.
3. Hair Loss Supplements
Like any other part of your body, hair needs a variety of nutrients to be healthy and grow (
Trusted Source
). While factors such as age, genetics and hormones also affect hair growth, optimal nutrient intake is key.
The cost of hair loss supplement will vary from RM 100 to RM 150 depending on the type of brand. You can purchase most of them from your retail pharmacy outlets such as Guardian or Watsons or purchase them online on
Lazada (hair loss supplement)
.
4. PRP (Platelet Rich Plasma) for Hair Loss
PRP for face or the Vampire Facial was made famous by Kim Kardashian. PRP can also be used to treat hair loss.
Here you own blood is re-injected into the skin or scalp. This multiple injections promote new hair growth and increase the strength of the new hair. Please take note that the procedure involves needles, injection and blood; and will need to be performed by a licensed medical doctor in a clean environment.
The cost for PRP hair treatment varies from RM 1,000 to RM 2,500 per session in Malaysia. This price varies depending on location and clinic as well as the PRP preparation kit being used in Malaysia. The number of sessions will also vary according to individual needs.
Related:
PRP Treatment Malaysia
A hair transplant is a surgical procedure where hair follicles from any parts of the body are removed and transplanted on areas of the head that are either thinning or have no hair. The most popular method is the FUE method known as Follicular Unit Extraction Hair Transplant.
The average total hair transplant cost in Malaysia can range from RM 9,000 - RM 15,000. The average cost for hair transplant in Malaysia on a per graft basis is about RM 9 (USD 2.17) per graft, i.e. if you are going for 1000 grafts, it will cost you RM 9 x 1000 = RM 9,000 (USD 2,170).
The hair transplant cost may vary from centre to centre in Malaysia. The final cost is highly dependent on your hair loss condition. To get a more tailored estimate for a Follicular Unit Extraction (FUE) transplant according to your particular hair loss condition, you can
send an enquiry to us here.
Best Hair Loss Treatment Centres in Malaysia
To find a hair loss treatment centre in Malaysia, check out our top best hair loss treatment centre list below.
Methodology: The selection of the hair loss centres is based on Google Search Results, reviews and information available on blogs and forums.

Disclaimer: The list of centres has been arranged in no particular order.
1. ARC Hair Specialist Centre - Hair Clinics in Kuala Lumpur and Selangor
ARC Hair Specialist Centre is part of the Hair Transplant Centre Malaysia network.
ARC Hair Centre - Mid Valley Branch (LCP Chapter 3 license)
No. 31-11, Penthouse Signature Office Suite, The Boulevard, Mid Valley City, Lingkaran Syed Putra, 59200 Kuala Lumpur, Malaysia.
ARC Hair Clinic is a licensed hair transplant clinic (LCP Chapter 3) and offers hair loss related treatment services such as medical treatment for hair restoration, FUE hair transplant, PRP (Platelet Rich Plasma) and Stem Cell Hair Treatment.
ARC Hair Clinic Reviews: 5.0/5 overall rating on Erufucare.
Klinik Dr Inder is part of the Hair Transplant Centre Malaysia network.
Address: P-G-022, PJ Centrestage, Jalan 13/1, Section 13, 46200 Petaling Jaya, Selangor Darul Ehsan, Malaysia.
Contact Hair Transplant Centre Malaysia now for a Free Consultation at
+60 12 5174606
(WhatsApp).
Dr Kuladeva And Dr Inder are LCP holders, recognised by MOH.
Dr Inder (MBBS, ABHRS) has 15 years of experience in hair transplant, hair loss treatments and aesthetic medicine. Dr Inder is an American Board Certified in Aesthetic Medicine and a Member of The International Society of Hair Restoration Surgery (ISHRS).
Dr Inder is also known for her quality and has established an international reputation with partnership with world renown Hair Transplant Practitioners . Both Dr Inder and her staff have been trained by World Leading Hair Transplant Surgeon Dr John Cole (pioneering doctor in the FUE technique), Dr Sanusi Umar and many other top Hair Practitioners to ensure they are highly skilled in hair transplant procedures. With these International partnership, Dr Inder is up-to-date on the latest techniques and best practices in hair loss and hair transplant.
Reviews: 4.9 out of 5 overall rating on
Facebook
.
3. Svenson Hair Care
For 60 years, we've brought trichology to clients the world over. Our first Hair Centre opened in 1956 London and while the tools and techniques have since progressed throughout Hair Centres in Asia, our convictions remain the same: hair and scalp care that's committed, holistic and effective. Delivered by Trichologists and Hair Consultants who have your best interest at heart. Today, Svenson Hair Centres are present in Hong Kong, Indonesia, Macau, Malaysia, Singapore.
In Malaysia, their branches are in Subang USJ, Kuala Lumpur, Mid Valley, Petaling Jaya, Penang, Ipoh and Johor Bahru.
4. HTS Hair Transplant Clinic KL at The KL Sky Clinic
Address: B1-36-3, Block B1, Level 36, SOHO Suites @ KLCC, Jalan Perak, 50450 Kuala Lumpur, Malaysia.
At Hair Transplant Solutions (HTS), our medical team are highly trained and have extensive experience in hair transplantation and restoration of all hair types. We do not compromise on the equipment, or medication, and strive to provide only high quality of service to our clients. Our proven methodology enables us to achieve high growth success of implanted follicles. We strive to provide our clients a hair transplant procedure that is of the highest standards performed by qualified and experienced doctors.

5. DHI Malaysia - DHI Hair Transplant Malaysia


Address: DHI Hair Restoration Clinic, Jalan Selangor, PJS 7, 46050 Petaling Jaya, Selangor, Malaysia.
At DHI, we pride ourselves for being the constant evolving innovators in hair restoration technique and technology. The importance of striking the best balance between new technology and consistency of successful result is the ultimate goal that we deliver to clients since 1970 until today. Giving our clients hair restoration that only looks naturally great but also feel great.

The Direct Hair Implantation technique embodies science and art to bring about fine hair restoration craftsmanship that has eliminated the use of scapels, stitches, scars and pain that are normally associated with hair restoration procedures. Our end results are a lifetime of naturally growing hair with 97% chance of survival, thus giving the maximum results needed.
DHI Hair Transplant Malaysia Reviews: 4.1/5 (
Google
)
6. Dr Ko Hair Restoration Centre
Address: KO Hair Restoration Centre
10A-22A Jalan Temoh, Off Jalan Goh Hock Huat, 41400 Klang, Selangor, Malaysia.
Dr Chiam Tee Kiang, the head of KO Hair Restoration Clinic, attained his MBBS from Shanghai Jiao Tong University, PRC.
His hands-on aesthetic techniques ensures the optimal results in recreating the natural hairline, density, angle and direction of hair growth.
His surgical team which consists of six people offers hair transplant, Follicular Unit Transplant (FUT), Follicular Unit Extraction (FUE) and mesotherapy.
7. Dr. Shah Clinic - Johor Bahru Branch | Hair Transplant Clinic in Johor Bahru
Address: No 1, Jalan Idaman 9/3, Nusajaya, Johor Bahru, Johor, 79100, Malaysia.
DRS Medical Group also has two other branches in Subang Jaya and Kuantan.

8. Regen Clinic - Hair Transplant Clinic in Penang

96% recommendation, 48 reviews on Erufucare.com

Address: 27D, Jalan Gottlieb, George Town, 10350 Pulau Pinang, Malaysia.

Regen Clinic is an integrated clinic that provides more than just aesthetic procedures like laser skin renewal, nose sculpting and double eyelid. They also specialise in knee care services including anti-inflammation, joint filler lubricant, PRP (Platelet-Rich Plasma) joint rejuvenation and muscle therapy. You can also look forward to the clinic's diverse range of facial treatments, particularly their Fire & Ice Facial proves to be a favourite among many satisfied patients. The aforementioned facial — nicknamed the "Red Carpet Facial" — is the most sought-after related treatment populated by Hollywood celebrities like Halle Belly, Jessica Alba and Gwyneth Paltrow.
Hair Doc Medical is operated by three experienced aesthetic doctors including Dr Terrence Teoh, Dr Michael Ong and Dr Chin. The hair centre offers a range of effective treatment for hair loss and scalp related problems for both gender.
Their branches are located in Publika KL, Mid Valley City and Penang.

hairdocmedical.com | FB: HairDocMedical

10. Yun Nam Hair Care

At Yun Nam Hair Care, we aim to provide effective herbal hair treatments for everyone.
When it comes to hair treatments, nothing surpasses the quality of care we provide. We provide customised hair loss remedies that produce results through tried-and-tested solutions.

yunnamhaircare.com.my | FB: yunnammy


Conclusion
If you have any questions regarding hair loss treatment e.g. pricing, methods and etc., please feel free to Contact Us.
Related